How to Create a Facebook Live Poll Video in 10 minutes?
Towards the end of the US elections in 2016, we began to observe a new fad on Facebook: to promote live polls through Facebook broadcasts, using reactions as answers. After the elections, polls of the most varied themes and formats began to emerge. This feature has been mainly used by the fact that live broadcasts generate high levels of organic reach and engage the fans with the page. In short, it's a free and relatively easy way to make your page reach more people.
How to cast votes on Facebook live broadcasts
If you have not tested, we have prepared a detailed guide on how to conduct a survey/poll with live broadcasts from Facebook. The whole process is simple but demands attention and patience.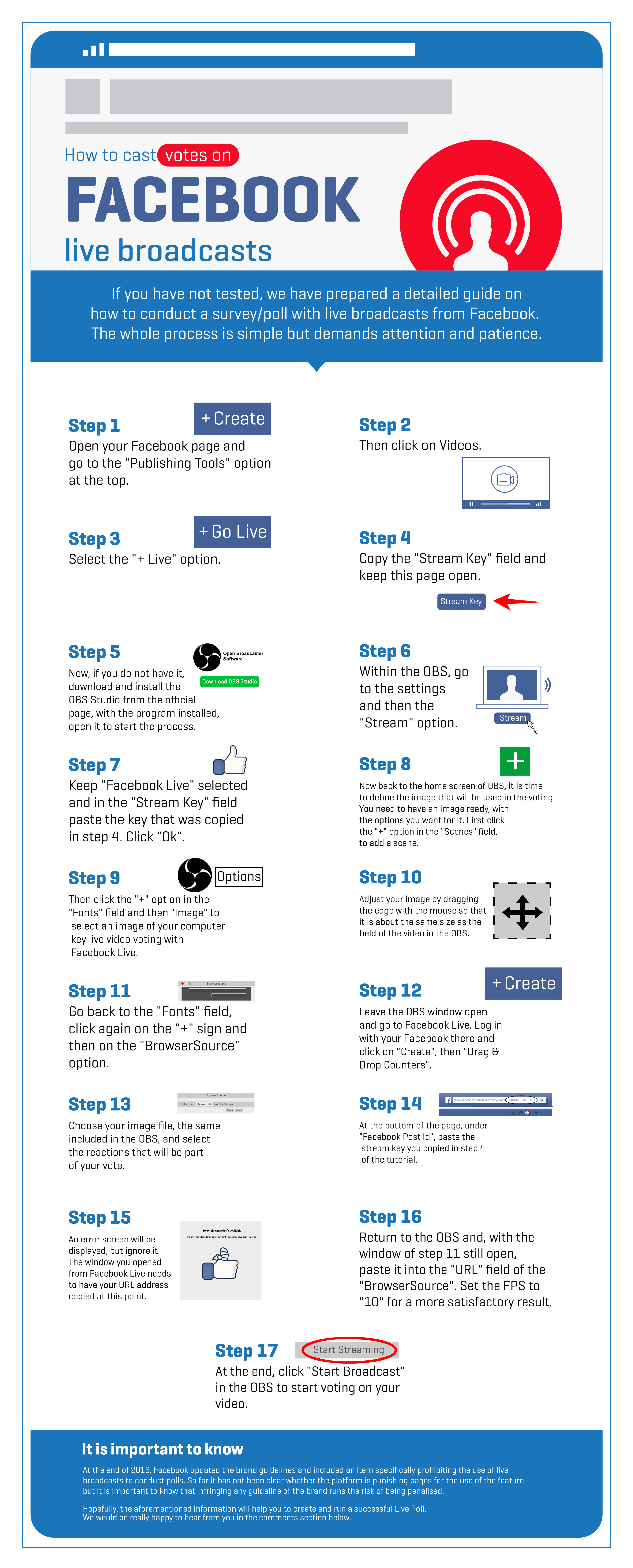 It is important to know
At the end of 2016, Facebook updated the brand guidelines and included an item specifically prohibiting the use of live broadcasts to conduct polls. So far it has not been clear whether the platform is punishing pages for the use of the feature but it is important to know that infringing any guideline of the brand runs the risk of being penalised.
Hopefully, the aforementioned information will help you to create and run a successful Live Poll. We would be really happy to hear from you in the comments section below.