Video Creation, Editing, and Marketing Guide for 2017
In the world today, brands are communicating with their audiences better through videos which have become a great way to reach out to targeted audience. Statistics have shown that when there is a word video in any marketing campaign whether it is via email or social media, the email open rates go up. Many audiences are now preferring to watch a video rather than going through content. A video helps one understand more about a product, how it can be used and results.
YouTube Editor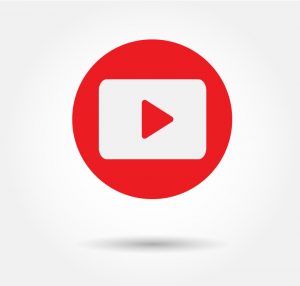 While in business, you definitely want to save money, and one way you can do so is by using YouTube Editor when creating your videos for marketing. One beauty of using YouTube Editor is that you do not need to pay a single cent to create the videos. Once you upload your desired clips on YouTube, you can create your videos by combining the clips before publishing them in easy steps. It's interesting to trim your clips, combine several videos, use special tools to customise as per your preferences and even add music. This is one of the most versatile tools for creating, editing, hosting and streaming your videos considering the editing capabilities that it offers. If you wish for your videos to be more SEO friendly, YouTube Editor allows you to add transcripts and annotations.
Flipagram
If you would like to post your short videos on social media, the Flipagram is a perfect tool. It is not only user-friendly, but it also allows you to turn several images into videos. Imagine that all you need to take your video marketing to the next level is the tool and your preferred images.
Videoshop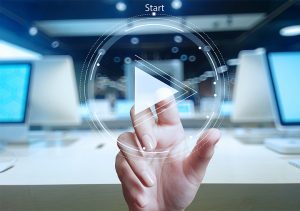 Videoshop is a great tool if you are a beginner in video creation and editing for marketing purposes. Whether you have been creating videos for long or you are just a beginner, this is a user-friendly tool that offers a variety of features. The tool has a collection of tracks, features such as time-lapse, slow and stop motion. Arrange and trim the clips that you have. If you wish to add a song or a sound effect or some text, you can do so as you get some editing flexibility.
Animoto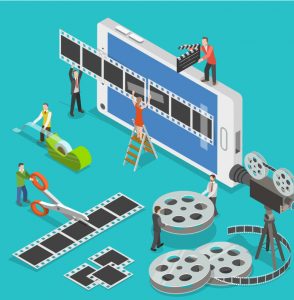 If you are looking for the most user-friendly way to create and edit your marketing videos in 2017, Animoto makes a great choice. Besides using this tool, you can use its app to share the marketing videos that you create via mobile. Before customising your videos with styles and music, you need to add the videos and photos using Animoto. The last step is to embed what you have created on your website. Within a matter of minutes, you have created the videos as you desire.
One secret of creating marketing videos that will attract the targeted audience is having an awesome tool with varieties of features. Videos are currently being used for various purposes such as introducing the latest product in the market.