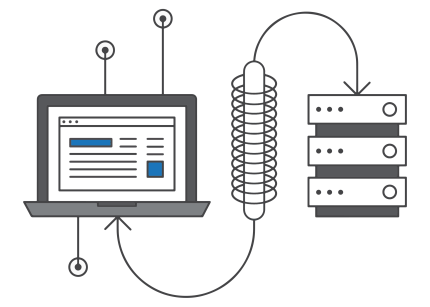 With increasing cyber-crime, we want to assure your business and data is safe. Our SSL Certificates will ensure that your personal information, credit card numbers and online data are secured against malicious attacks.
Our SSL Certificates provide encryption together with an authentication and protect the transfer of sensitive data on websites, intranet, and extranets.
We trade SSL certificates to increase customers' confidence and to make your online presence risk-free. vServices is dealing in industry-leading SSL Certificates from the trusted providers utilising strong Public Key Infrastructure (PKI). Our SSL Certificates are trusted by 99.9% of browsers.
We Offer
Dedicated Customer Advisor
24 x 7 Industry-Leading Support
Fast issuance and validation
2048 signatures/256 bit encryption
30-days money back guarantee
We help you to make your online presence risk-free
We Offer you Amazing Bargain


Money-Back Guarantee
If we fail to deliver the promised level of service quality, we offer our clients a full money-back guarantee.

Scalability
Certificates can be used with low encryption (40 bit) normal encryption (128 bit) or higher encryption rates (up to 256 bit).

Compatibility
Our Certificates work with all Operating systems and all browsers without losing their key features and quality.

Affordability
We offer competitive prices to our clients compared to rest of the market.