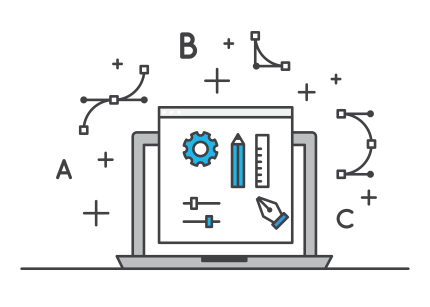 vServices offers you custom logo design services based on your business profile and design preferences. Our professional logo designers can create a unique logo for you. Your business is unique. It deserves an amazing identity as itself. Give us the chance to help you lift up from the competition with eye-catching yet memorable business logo designs. Our best logo design company specialises in the creation of corporate and business visual identity. The logo designs are based on studies in the area of designs, thinking about the good result and the best presentation for the client. Our professional logo designers are ready to create an innovative graphics for your logo design company. Come and be surprised.
vServices offers you the best logo design ideas to represent the identity of your business in your chosen target market effectively.
vServices understands professional, custom and creative Logo Design. It is essential to the success of all marketing campaigns and business survival.
We discuss your company's vision and mission to create customised logo design concepts according to your needs with custom logo design services.
We Delight Your Visual Senses
with Professional Logo Designs
Ready To Get Started?
We'd love to discuss your Custom Logo Design. Fill out the form below to get started.
Prefer To Call? Any Time
+44 203 750 0511
You'll Get:
A call back within 1 business day.
Consultancy for all your IT needs.
Details on packages & pricing.
We Take Privacy Seriously.
We will never share your information.
vPromise!
Each Design has Originality
and we are Proud of Our Experts

Options for everyone
We have several options for Custom/Business Logo Design packages to meet your Budget and Time.

Our Team
We have a Chain of World-Class Graphic Designers and an Extensive Library to choose from.

Original Concept
You have Money-Back Guarantee against our Original Concepts based on your needs.

Copyrights
All Logo Files and Copyright is Yours.