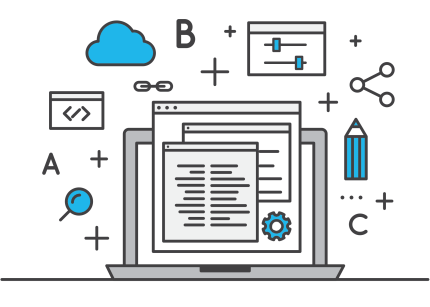 Social Media Marketing services enable you to engage with your viewers on social media to develop networks, relationships and increase brand awareness.
There are several Social Media Marketing agency platforms requiring different techniques and unique strategy tailored for each platform; we will tailor these strategies to suit your business needs. We provide Social Media Marketing techniques, strategies for all major platforms including Facebook, Google +, Pinterest, Twitter, LinkedIn, Instagram and YouTube.
Social Media marketing solutions include our continuous engagement in setting up the exclusive campaign, high quality content and blog writing for your brand, product or industry. We set up online events and competitions, organising your paid advertisement for leads and providing performance reports and analysis.
We also offer Social Media Marketing for small businesses
Note: We cannot guarantee to get you to the top of search results as it depends on several factors e.g. competitiveness, link popularity, search engine policies and much more. With our skills and knowledge on the subjects and based on your explanations of the business, we will develop an optimisation strategy and select keyword phrases accordingly. Our historical data confirms our plans work on 99% occasions in benefit of our Clients. Our marketing/client data will be provided by the Customer.
We serve you with more Add-Ons
Pinterest Page Management
Create and manage Pinterest Page
Add Boards, Repin and Follow other photos to increase user engagement
Descriptions added to each photo with links back to your website
LinkedIn Business Page Management
Help create and/or manage Linked BUSINESS Page (we will not increase following or reply to InMail)
Custom default photo design and optimisation of content
Up to 8 Posts per month
Create and manage Houzz Page
Add Photos Including Recent Jobs, Before and After
Descriptions added to each photo with links back to your website
Instagram Account Management
Create and manage Instagram Page
Custom default photo design
Format, edit, and post images provided by client
Up to 12 Posts per month
Update E-Mail list (max 5,000 contacts - additional $50 per additional 5,000 contacts)
Design E-Mail template and draft content to distribute
Monthly Report with e-mail analytics
Build E-Mail list through other social media plugins
Up to 2 E-Mails per month
Video Production
ex 20% VAT
£

899.00

(1x fee)
Full HD Animated Video of 90 seconds
Video script is also provided
Access to Professional Voice Over
Full Copyrights are given
WE MAKE YOUR BUSINESS SOCIALLY VIBRANT
We give you Essential Features for Successful SMM services


Clear Identified Business Goals
We start with the overall business goals of clients to determine marketing objectives and devise a customized SMM Marketing strategy accordingly.

Targeted Marketing
We help you identify prospective clients and your appropriate target market and tailor your strategy according to customer's preference.

Content Optimisation
Right content is the key to success. Customers and viewers do not want to see irrelevant content popping up on the screens while using social media and we help you avoid just that.

Choosing the right channel
Not every social media site is equally good for you. We help clients select the most appropriate channel in order to gain as much attention as possible.