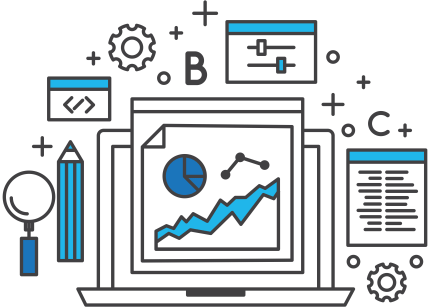 Search Engine Marketing (SEM) advertising campaigns are made easy with us. With our experience and proven strategies, we assure your business will improve its visibility on Google and other search engines. SEM service is based on Search Engine Optimisation (SEO) and Pay-Per-Click (PPC) campaigns. With an understanding of your business and evaluation of your existing or a new website, our experts will develop a bespoke strategy for your business, which will be PPC, SEO or a combination of both.
Rest assured our marketing strategies would bring more business leads for you.
Our packages start from £100 per month, can be adjusted to suit your budget, and needs.
We have in-house experts for Google AdWords who can create PPC strategy for you.
HELP YOU GENERATE MORE BUSINESS
Key Features of Our SEM Plan


Need-Based Solutions
Each client is offered a customised SEM plan depending on his or her unique needs and issues.

Unique Ad Campaigns
All ad campaigns are creatively designed and appropriately placed on a display screen as users enter the relevant keyword.

Tracking the results
We stick with our clients through reporting phase as an impact of the plan is analysed for determining success or recommending changes.

Amazing price packages
We offer our clients competitive prices and the best packages in the industry. Clients do not need to worry by paying more than they have to.