Search engine marketing (SEM) can revolutionise the way that you market your business. With vServices on hand, as a leading SEM agency in London, you can launch your campaign with ease, making full use of our extensive experience and industry knowledge.
Give your visibility a boost on search engines, through innovative use of pay-per-click (PPC) advertising and search engine optimisation (SEO). This combination, provided by our SEM experts in the UK, is a true match made in heaven when it comes to getting your brand seen by potential customers.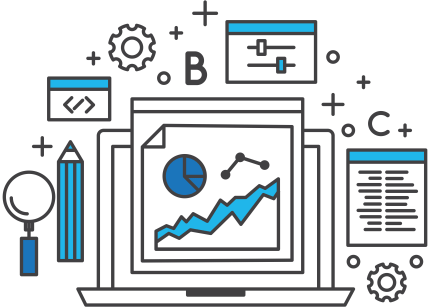 At vServices, we'll get to know the ins and outs of your business and website and understand your aims and goals, before developing a comprehensive strategy to get your business out there for the world to see. This could involve SEO strategies, PPC plans, or even a mixture of both – whatever it takes to give your brand the visibility it needs to continue growing and thriving.
Our strategies are designed to lead to more conversions and a higher lead generation.
Whether you need search engine marketing in London or pay-per-click, our in-house professionals have you covered with a bespoke PPC and Google AdWords strategy.
From just £100 a month, you can gain access to our expert SEM services in the UK – making our service an affordable and flexible option for businesses of all sizes.
GIVING YOU THE TOOLS TO GROW YOUR BUSINESS
Our SEM Plan Can Offer You:


Need-Based Solutions
With the services for SEM in London provided by vServices, you're guaranteed a bespoke plan that works for your specific business needs.

Bespoke Advertising Campaigns
We focus on creative designs and perfect placement, giving our SEM services the best exposure with the most effective keyword use.

Result Tracking
We will never ditch you at the track and reporting stage. Our team will be eagerly awaiting the results of the campaign to see the greatest successes and where changes can be made for future campaign success.

Low-Cost Packages
Competitive pricing is a guarantee at vServices. Big company or small company, basic package or premium package, you'll always get an affordable service with us.