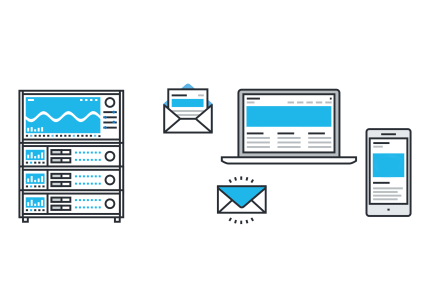 Virtual Private Server (VPS) is a software-based machine. You can have the option to install Operating System of your own choice. We provide you root access so that you can install the software as per your needs and wants. We ensure no overcommitment of resources and fully managed support with Control Panel Hosting. Our VPS hosting not only provides a server in a cost-effective manner but also delivers web space products. With a fast internet connection, we ensure that your website or application can access worry-free. Virtual Private Server (VPS) to support many different applications and hosting purposes.
VPS – scalable and market competitive hardware-software solution
Virtual Environment - Dedicated Features


Excellence
We offer you full Administrator access to VPS. Utilise the latest hardware and virtualisation technology for optimised output and high performing web applications.

Stability
Other VPS users do not affect accessibility of your website or hosted applications on VPS

Environment
No restrictions – you may choose to run your application or Web Server Configuration e.g. PHP files and modules to create your custom environment.

Flexibility
Our VPS server provides you flexibility to add more disk space, CPU, and RAM whenever needed.